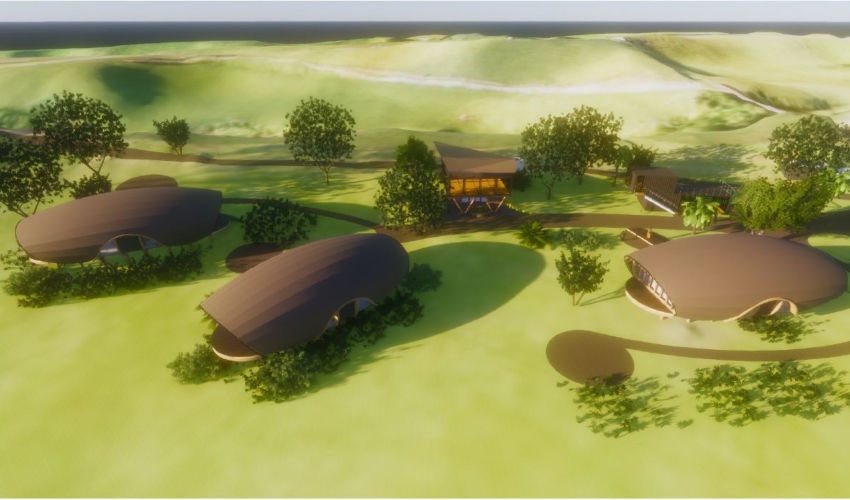 Situated in Oakura, Taranaki, Green School has been designed from the most organic materials available, in order to function sustainably, and provide students with a shelter nestled amongst nature where they can have a safe and comfortable environment to learn and focus.
As a company that strives to protect human health, natural resources and the environment, it's an honour for Techlam NZ to be chosen to partner with Green School to manufacture the Glulaminated timber for Green School New Zealand's 3 learning pods.
Techlam were contacted very late in the design stages of the project to see if we were able to produce the components for Green School within a strict timeframe, and we are rising to the challenge, determined to deliver a sustainable solution on time.
With the structural elements manufactured from engineered timber, and with an innovative and modern design, using advanced products throughout, Green Schools first 3 learning pod structures create a one-of-a-kind environment to nurture the future generations of New Zealand.