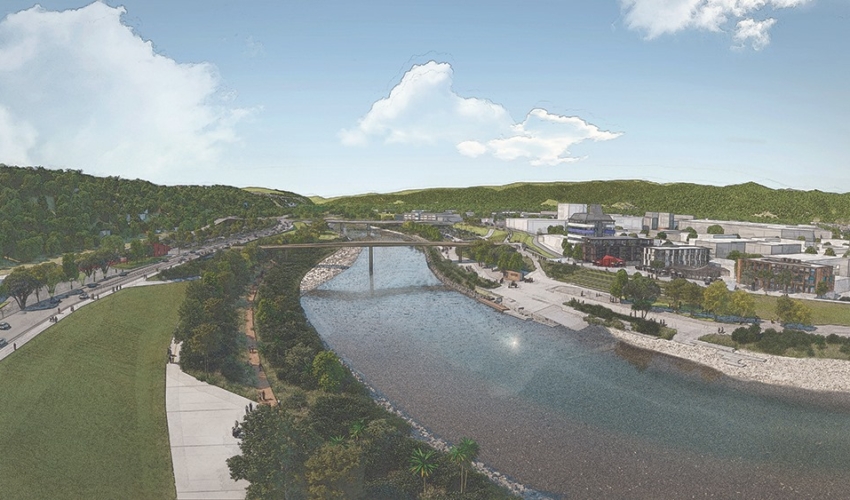 Te Wai Takamori o Te Awa Kairangi is a transformational set of projects for Lower Hutt, combining crucial flood protection work, the Melling Transport Improvements, and Hutt City Centre urban revitalisation – designed to strengthen regional resilience, defend the community and enhance the health of Hutt City River.
Techlam is proud to be collaborating with the main delivery team from AECOM-Fletcher to manufacture the EWP components designed for the project – namely the bridges which will support the new and improved roading network and the cycling and walking tracks along the river.
It's an honour to be involved in this project which aims to strengthen a community and make it a more connected place where locals can thrive.
Due to begin this year with completion in 2027, we look forward to working with AECOM-Fletcher throughout the numerous projects – providing both technical support and the innovative engineered timber elements we manufacture at Techlam.
Read more about the project here – https://www.riverlink.co.nz/