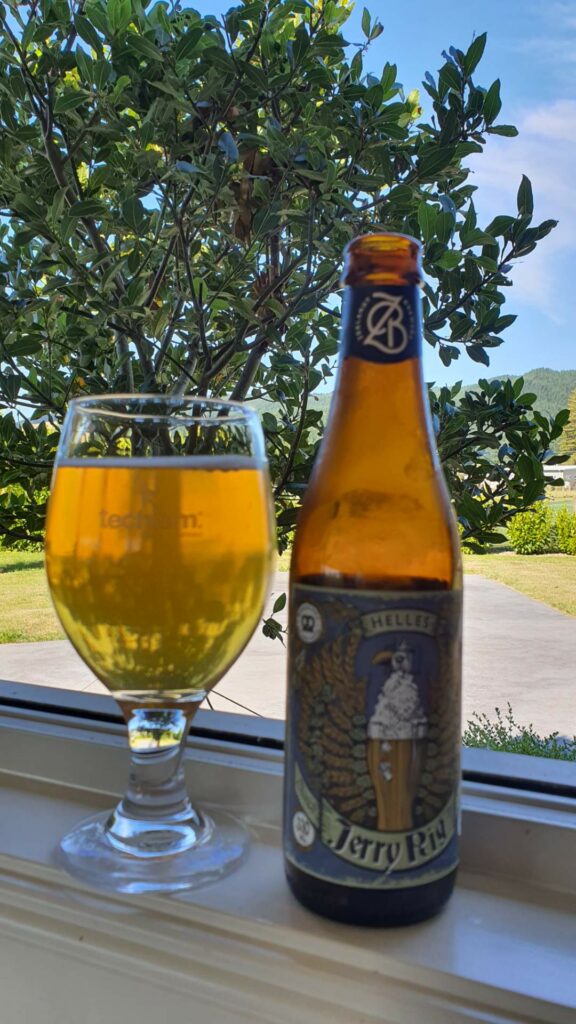 Wow, can't believe it's autumn already. There's still potential for some warm settled weather, a spot of fishing, and possibly a 'Jerry Rig' or two before the days get cooler and shorter!
So far 2022 has delivered shedloads of challenges, but along with the challenges comes some great progress at Techlam.
We've got some hugely exciting and rewarding projects in manufacture at the moment, and our new machinery is really helping the team deliver strength and quality, faster.
Techtalk has changed format to make it easier for you to read on any device, we hope you enjoy.
Take care out there, kia kaha!
Brett Hamilton
Managing Director
New Zealand Artificial Limbs Society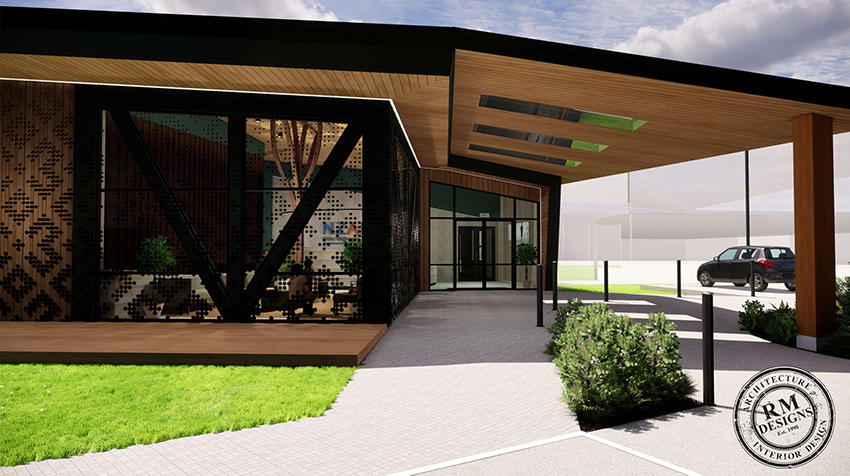 Techlam are currently manufacturing components for the new NZ Artificial Limbs Society building in Burwood, Christchurch. We got some feedback from the team we're working with on the project.
Here's Bjorn Stankowitz at ENGCO on progress so far.
What were NZALS aiming to achieve from the new structure and what made timber a good choice?
"Timber was chosen because the client wanted something sustainable and sensible in terms of NZ's national resources. And then it came down to speed of construction on site with the mass timber design – that's really what NZALS were after.  We were keen to use New Zealand timber manufacturers where we could and in many ways our choice is proving itself."
What other timber products are incorporated in this design?
"XLam CLT, Taranaki Pine/ Woodspan PLT for the roof, as well as timber framing.  Connections come from Rothoblaas, Felix did a pretty good job with that as well. Altogether it's gone really nicely, and Techlam delivered really good quality glulam on this one, so I am happy."
How did our glulam work with the other products on site?
"Yeah great, Techlam set up everything and it fitted well. One small issue was the contractor said some of the edges needed to be cut back 5mm, and he said if that's the only problem then that's pretty spot on so, yeah it fit perfectly actually to be honest."
What is one thing that's unique or exciting to you about the project?
"Exciting that we are using New Zealand manufactured glulam and the way it's been shop drawn and cut and prefabricated to fit on site, and to get a lot of timber manufacturers and suppliers together in one building is actually pretty cool. It's a timber building for a really good cause, for The Limbs Society, so it's pretty amazing to see there's something going up for them that they can use in a really good way and being flexible with the timber was brilliant for them. Talking to the Manager of the Limbs Centre, Matthias, he is stoked about the product and how it looks and the perception it gives. Seeing it exposed and coming along is pretty cool, and then the little wee timber tree that Techlam supplied that is coming along will be a great addition.
I'm really happy how it went down, communicating with Techlam and the quality of the material and everything delivered on site, really good from responses to everything, which is really important for us engineers and design teams.
I'm convinced the rest of the project will run smoothly."
Acoustic Grader Installation
Our latest machine is now up and running – saving time, money and ensuring quality in our manufacturing process.
The new machine allows us to buy ungraded timber packets and grade them ourselves – this means faster timber feedstock delivery and accurate high strength grades of glulam product every time.
The feedback from the Techlam team has been awesome so far, and we hope our customers see the results coming through with faster turnaround of their orders.
"The acoustic grading line enables Techlam to control incoming feedstock ensuring that the right strength grades are used in our glulam product. It also bolsters our supply chain for the structural markets which has been tight for some time now." – Brett Hamilton, Managing Director
"Although we've had some teething issues which caused the team some headaches, we seem to have things sorted now. Our new grader is ideal for me from a planning perspective. It's been challenging for the operator to clear the large backlog of work while we're getting it up and running properly, but he is extremely consistent and efficient with his workload and we're achieving good grades." – Steve Cowan, Production Planning & Logistics Leader.
"The new grader gives Techlam certainty with the strength properties of our raw materials. This enables us to confidently produce a range of finished beam target strengths for customers." – Dave Hollows, Quality Control & Compliance
"We've been running very smoothly for the last few days. It's great to use, and when we get a large run of the same type of timber it goes through very quickly." – Carl Hansard, Operator
Guten tag, Kia Ora Mirco!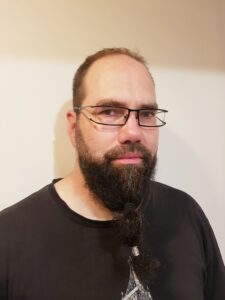 A huge welcome to Mirco Seume, soon to join the Techlam team.
Mirco joins us as Senior Architectural & Structural CAD/BIM Technician at the end of the month and we're seriously looking forward to having him on the team.
Read some comments from Mirco below.
What are you most looking forward to about joining Techlam?
"Joining the team of course, it will be a bigger team – I'm coming from a small company here in Germany. And seeing what the whole production of glulam in New Zealand looks like, as I have only seen in my home country. Also, the challenges ahead, the projects and working and supporting Techlam."
Tell us about your previous experience, and have you worked with structural timber before?
"I'm a timber engineer, and am experienced with the stuff that Techlam builds.  In New Zealand engineers are so restricted to calculation and the code and everything is different, so it will be a steep learning curve. What I like to do is help people put a structure together, drawing it up and going a bit further to make it efficient. Nearly everywhere, engineers haven't even seen a screw in real life or touched real timber. I am also a trained carpenter and worked in the factory for 9 years previously, which was a very useful experience."
Any accomplishments or amazing projects you've worked on that we can share?
"I worked on the 'Eggeturm Velmerstot' in Germany.  As my masters thesis I worked with freestanding timber towers between the past and today – comparing Russian and German and other European structures. From this work my first engineering job in Germany was to design a tower for a museum that was made to look like a 1500's structure. That was pretty cool and a big challenge."
What about your new life in Aotearoa?
"We came to New Zealand for lifestyle and nature and so on, we bought a lifestyle block, so that brings a lot of challenges. We have a few animals we take care of and try to get out as much as we can when we don't have to spend too much time in the garden keeping up with the weeds! And then a big part is board games and role-playing games and things like that, so playing in the real world not on a computer, I sit all day in front of a computer, so we like to get out when possible."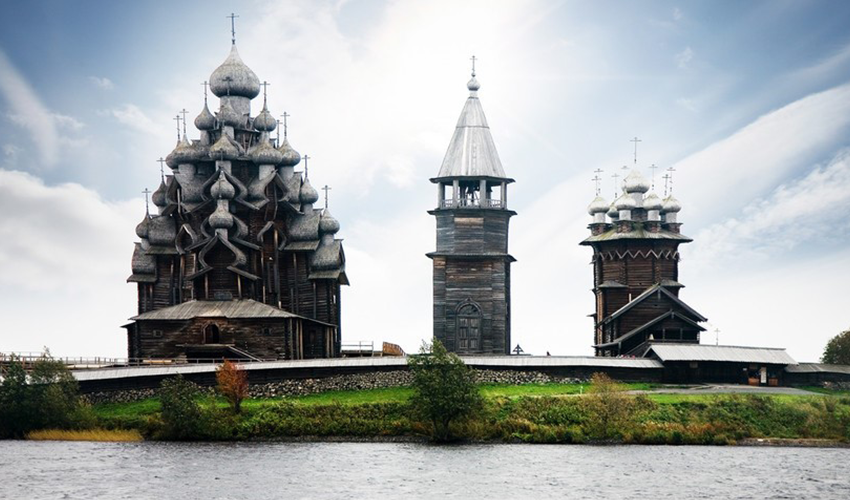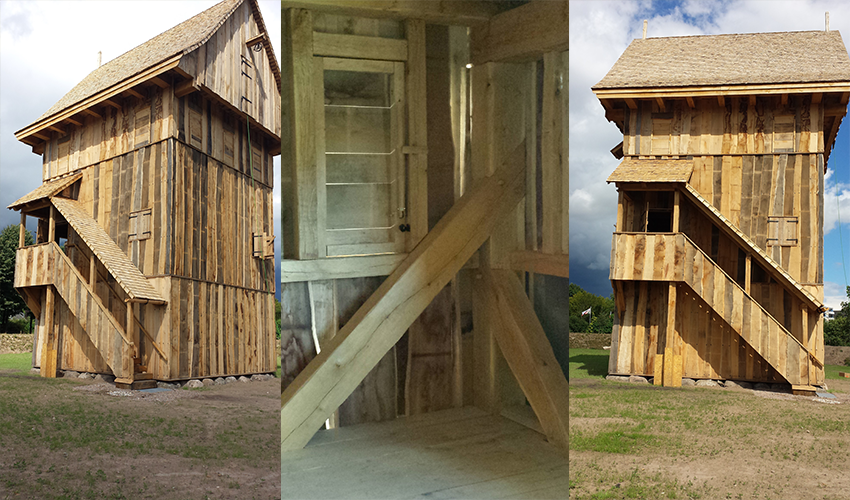 Murihiku Marae, te Waipounamu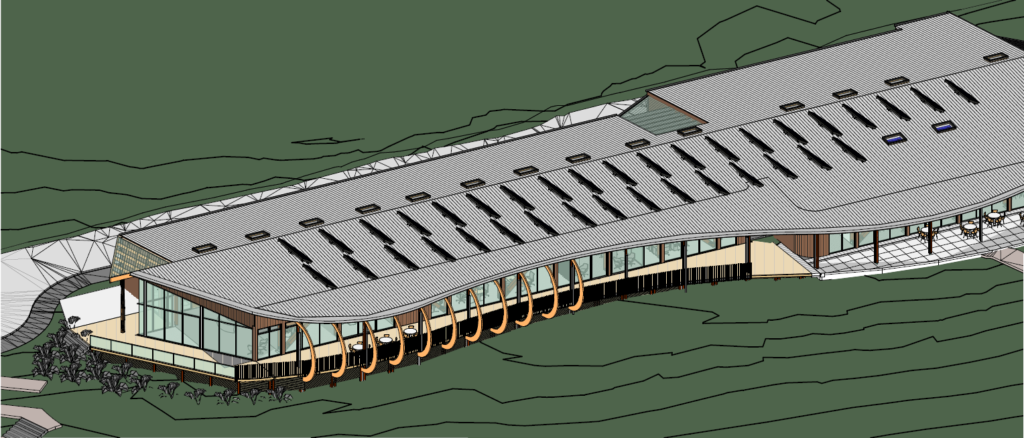 Murihiku Marae, in the South Island is an exciting new project being processed in our Levin manufacturing plant as we speak – stage one was delivered last week.
The stunning timber structure references the backbone of a whale or wēra – depicted by natural curved glulam ribs to the side of the contemporary structure.
Mahi tahi for Waihopai Runaka Inc, Boon Team Architects, Henderson Construction, Beca Limited & JK's Engineering, and of course, team Techlam.
We're really excited to see the results – keep an eye out for updates on our social pages going forward.