Kia ora,
Spring has arrived and with it some clear crisp mornings at Techlam.
We've had a hectic few months with many projects flowing through production and some exciting industry events we've been attending.
Our sustainable manufacturing upgrades are currently in the works. Read on to find out more about what's happening in the TechTALK below.
Take care out there, Kia Kaha!
Brett Hamilton
Managing Director
Flock Hill Lodge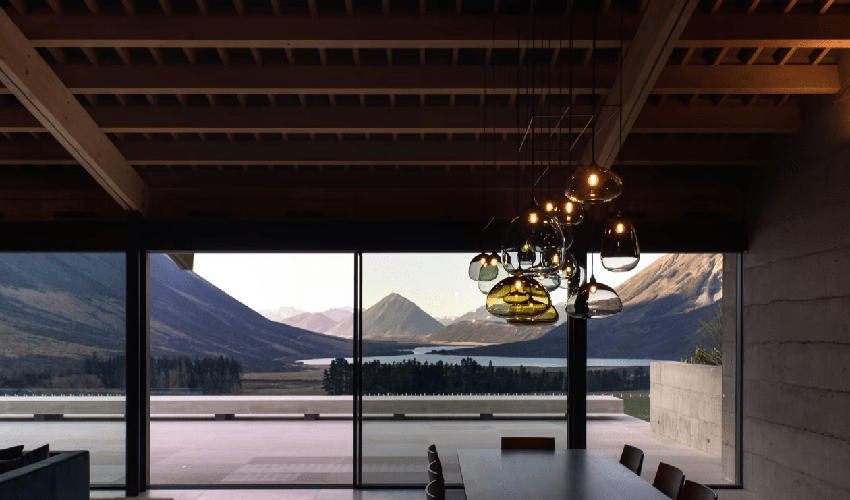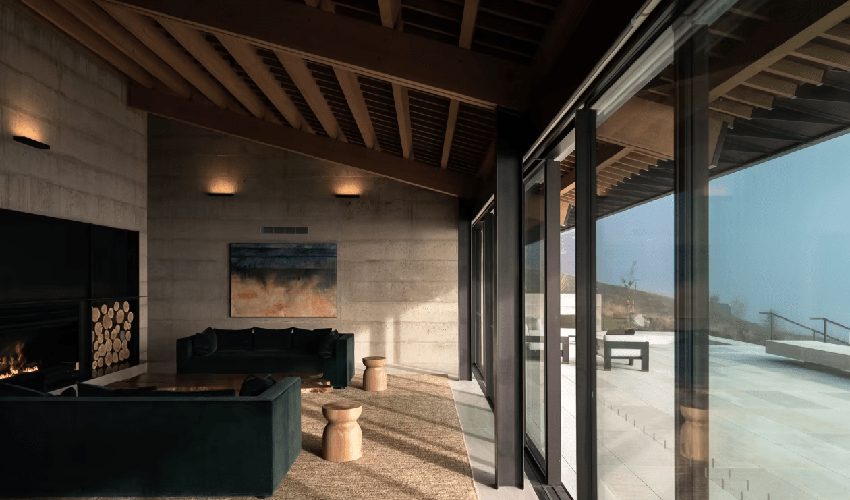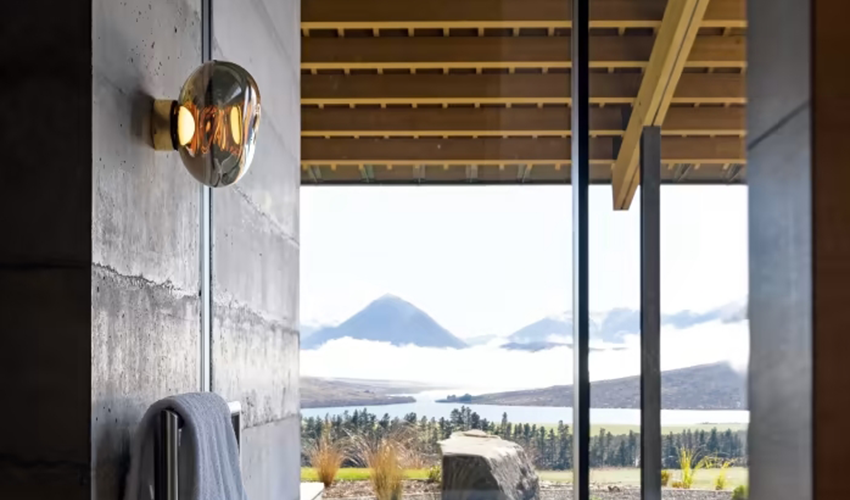 Another stunning design by Warren & Mahoney Architects opened this month – The Flock Hill Lodge.
Flock Hill provides a remarkable experience for even the most well-travelled. A revelation into the sheer magnificence of New Zealand's untouched landscapes. A true luxury escape in every sense of the phrase.
Located on the Great Alpine Highway, it's a short one-and-a-half hour drive from Christchurch airport.
Techlam was proud to be involved through Placemakers Riccarton in manufacturing over 60 m3 of glulaminated timber for the lodge.
Read more about this stunning structure here.
Images & video credit to www.ft.com 
Our Sustainable Manufacturing Project
Over the past year, We have been working on a 3.5 Million dollar project to upgrade our manufacturing line. Hon. Stuart Nash recently announced on-site at our plant that we have secured 1.75 Million dollars of funding through the RSPF to go towards this project.
For the first part of this upgrade, we installed an E Grader, the first step of many. This E Grading machine acoustically tests and grades the timber according to strength and moves it onto the next part of the process. This allows us to source more readily available timber and grade it ourselves, easing stock shortages the industry has been experiencing.
This sustainable manufacturing project allows us to reduce manufacturing landfill by up to 25% and enable the processing of a large proportion of waste into value-added products.
To quote Hon. Stuart Nash: "The investment criteria we set up in the RSPF has innovation and sustainability at its heart. Both Techlam and Plentyful are paving the way for sustainability in the high-tech industry with their cutting-edge, environmentally-friendly manufacturing processes,"
"From framing for houses to paper packaging for pies, there are so many products that can be made more sustainably, and with a better fit for the circular economy, and these companies are at the forefront of this sector-wide shift."
The next stages of our project include a new docking & finger jointing line and further CNC processing machinery for our prefabricated project work. The CNC is the first of its kind in NZ and will enable world-class EWP prefabrication.
We are currently planning the final stages of this project. We will keep you updated!
Techlam's 30 Year Journey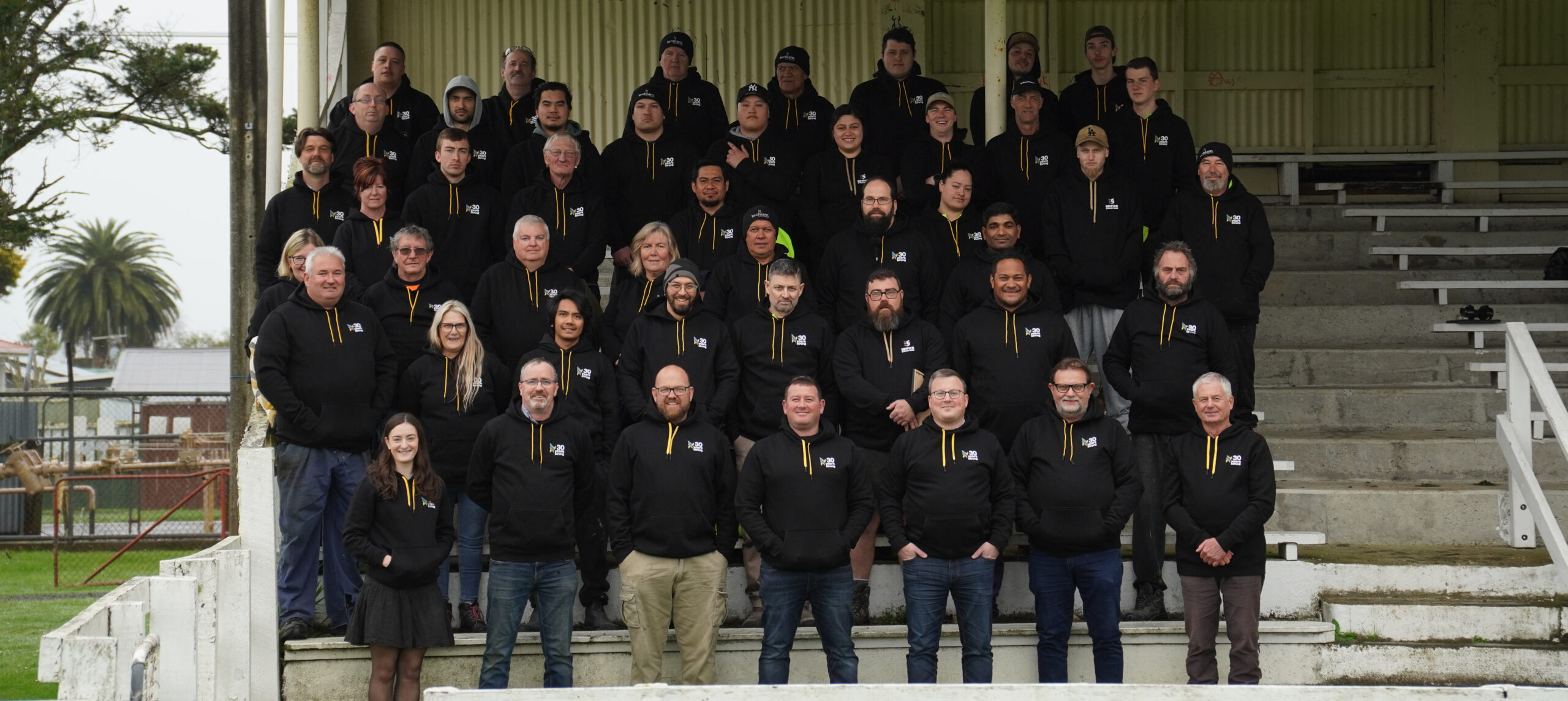 In a few short months, Techlam turns 30 Years!
To view our timeline so far, head to our homepage techlam.nz
Here's Brett, our Managing Director on our journey so far…
How does it feel to have reached 30 years of Techlam?
"30 years of Techlam, there's been a huge amount of change along the way from where we started. I remember getting the first bucket of sawdust back in the day, and now we create shipping container loads daily.  Probably the best part is the people that you get to work with.  We started off in a shed back in 1992, and had a few changes in direction throughout the years. It's very satisfying to look back on where we came from and see how we have grown into the company we are today. We've always been evolving, from the product we have manufactured and the team culture we have created. It makes me proud to be a part of this great team."
What are some of the key things that have made Techlam what it is today?
"Being able to continually improve in the manufacturing plant, you can see the different projects we've done, like the power supply upgrade, the new dust extraction systems, all the new kit we put in in 2019/20. It's great to see the company moving forward, and being able to keep upgrading and improving the plant is a real reward. 
Some of the projects we've been involved with along the way have been really rewarding. As the team grows, team members that come in start off on the floor and then grow with the company and end up somewhere else, in the sales department for example. "
What are you looking forward to in the future?
"Our continued growth. The mass timber space is growing rapidly with the building for climate change legislation and everything that's going on. Industries are all working to reduce their carbon footprint, so we see a lot of growth in the EWP industry. We also have a lot happening in the plant at the moment, a lot of capital projects and improvements. There are some pretty big projects coming up in NZ and internationally that we're excited to be involved with."
What's your favourite part about coming to work each day as a director?
"Working with the team, and seeing the truckloads of finished product go out the gate, and then seeing the images of the finished projects. When our clients win awards for their projects that's really satisfying.
Anything else you can share, challenges, highlights etc?
"We have had a few challenges over the last few years. COVID has obviously been the biggest one. It's made us quite a lot stronger as a company. We've had to look at our systems and processes and make sure that we can work remotely where required and set up structures to keep the plant team safe during the pandemic. Keeping the team engaged has probably been a big one.  It's been challenging labour-wise. As we've grown, filling the extra positions has been harder. We have a continued focus on growing our team professionally and personally"
Electra Business & Innovation Awards 2022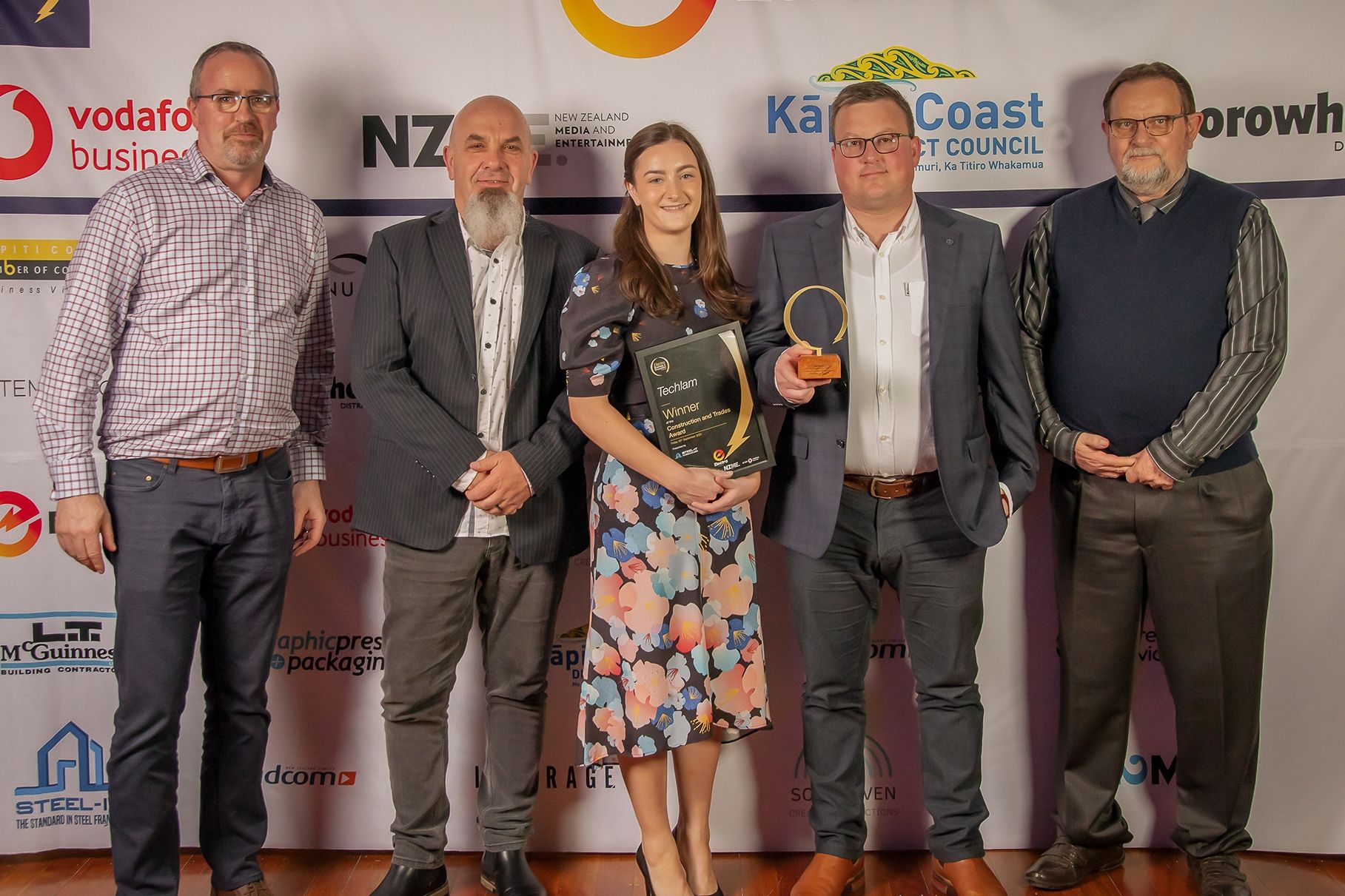 This year, Techlam entered in the Electra Business & Innovation Awards.
The award ceremony recognises business excellence in the Kāpiti, Horowhenua, Levin, Foxton, Paraparaumu and Waikanae regions. It's the longest running regional business award ceremony in New Zealand – like us, they've been around for 30 years.
We're very proud to have taken out both the Construction & Trades Award and the Innovation Award at this years event. A great program that recognises locals that are making a difference!
Well done to all this years winners,
Manufacturing, Production and Processing, sponsored by Kapinua – Sustainable Foods Limited
Hospitality, Entertainment and Tourism, sponsored by Leverage – Kapiti Island Nature Tours
Professional and Business Services, or Technology, sponsored by Graphic Press & Packaging – Essence Architectural Design Limited
Not for Profit, Community and Public Services, sponsored by L.T. McGuinness – The Shed Project Kapiti Limited
Consumer Services, sponsored by GTB IT Solutions – TBI Health
Construction and Trades, sponsored by Steel-It Framing – Techlam
Retail, sponsored by Crombie Lockwood – Orba Shoes
New/Emerging Award sponsored by Kāpiti Coast Chamber of Commerce – Pipi Learning Ltd
Small Business Award, sponsored by NZME – We Love Local
Innovation Award, sponsored by Templeton Group – Techlam
Sustainability Award, sponsored by Recreational Services – Sustainable Foods Limited
Top Shop – Kāpiti, sponsored by Vodafone – Relish Café and Catering
Top Shop – Horowhenua, sponsored by Vodafone – Unichem Levin Pharmacy