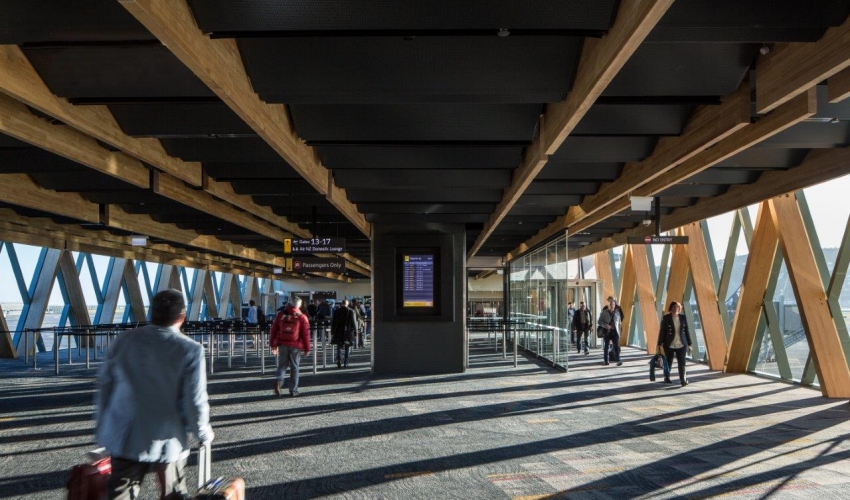 Wellington Airport's terminal extension has been recognised in global architecture awards.
The extension, completed last November, is on the short list in the transport category of the World Architecture Festival, along with several other impressive structures from around the world.
The extension to the airport, which added 6000 square metres to the main terminal and apron, was done by architecture firm Warren and Mahoney, and has also won two local awards for architecture.
Techlam NZ supplied the structural X columns that support the roof, and also the ceiling beams that run along the length of the terminal.
Credits: Stuff.co.nz – See article HERE